Prof. Dr. Svetlana V. Solodusha Department of Applied Mathematics, Melentiev Energy Systems Institute Siberian Branch of the Russian Academy of Sciences is assigned as a Guest Editor for Special Issue of MPDI "Mathematics" Journal
July 20, 2020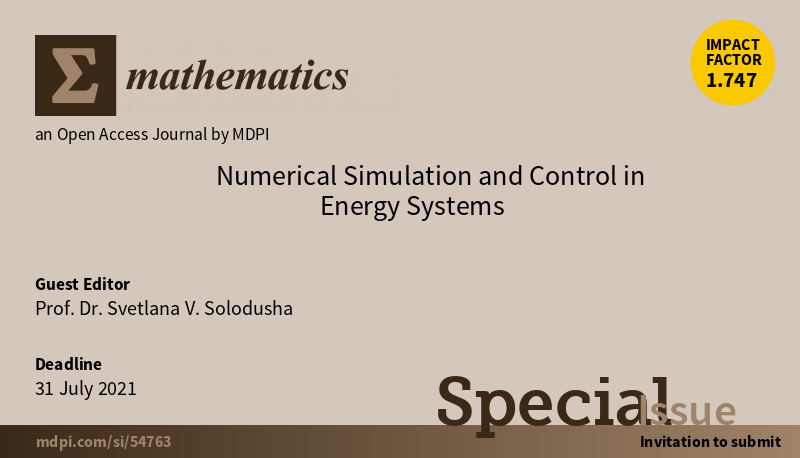 Prof. Dr. Svetlana V. Solodusha, Department of Applied Mathematics, Melentiev Energy Systems Institute Siberian Branch of the Russian Academy of Sciences, is invited as Guest Editor for MPDI "

Mathematics

" Journal Special Issue "Numerical Simulation and Control in Energy Systems."

"Mathematics" (ISSN 2227-7390) is a peer-reviewed open access journal which provides an advanced forum for studies related to mathematics, and is published monthly online by MDPI. The European Society for Fuzzy Logic and Technology (EUSFLAT) and International Society for the Study of Information (IS4SI) are affiliated with Mathematics and their members receive a discount on article processing charges.