Discussion of an energy mix in the APR countries and impact of oil prices on the economy was held at the annual international conference of the Asia-Pacific Energy Research Center
July 14, 2015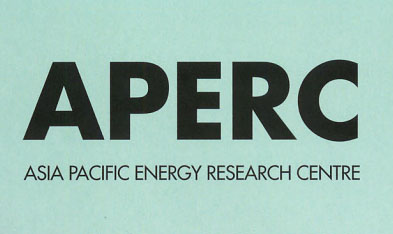 An annual International Conference of the Asia-Pacific Energy Research Center (APERC), a meeting of the APERC Advisory Board as well as the APERC pre-Jubilee Symposium (a year before the 20th anniversary of the Center) were held on June 9-11, 2015, in Tokyo.
Energy Systems Institute of SB RAS was represented at the conferences by N.I.Voropai , the director of the Institute, corresponding member of RAS , who is a member of the APERC Advisory Board from Russia.
The annual international conference of APERC was held on June 9-10 June 2015, and consisted of 4 sessions:
- Energy Demand and Supply: Business-as-Usual
- Opportunities and Barriers to Improve Energy Intensity;
- Renewable Energy: How to Achieve APEC's Doubling Goal?
- Alternative Power Mix Scenario
The topics of the sessions and presentations mirrored the areas of the APERC activity.
Before the 20-th anniversary of APERC and 50-th anniversary of the Institute of Energy Economics of Japan, which is a base organization for the APERC in Japan, a Symposium for the participants of the annual conference of APERC and experts from Japan was organized in the second half of the day on June 11 and consisted of two sessions:
1. Energy mix of major countries based on the "3E"s' (Energy Security, Environmental Protection and Economic Efficiency) perspective
2. The outlook for oil price and the economic impact for oil producing and consuming countries.
 At the first Session there were 4 presentations made by the experts from the USA, China, Thailand and Japan. The speakers at the second Session were experts from Great Britain, Philippines, Russia (Tatiana Mitrova from the Energy Research Institute of RAS, Moscow ), Canada and Japan.