Nikolai Voropai, scientific advisor of the institute, has been admitted to the honorary Life Fellows of IEEE
December 10, 2019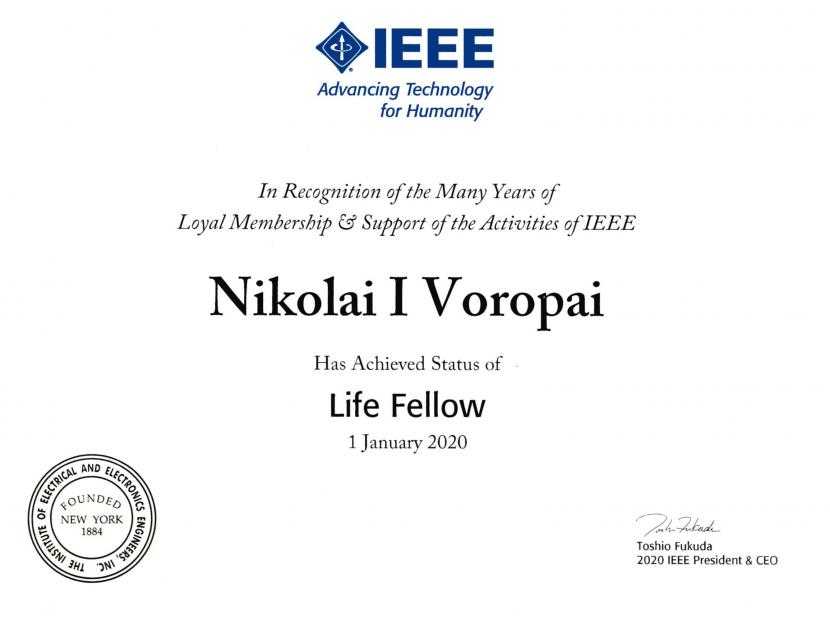 Nikolai Voropai, scientific advisor of Melentiev Energy Systems Institute, has been admitted to the honorary Life Fellows of IEEE, effective January 1st 2020.

The

Institute of Electrical and Electronics Engineers (IEEE)

is a professional association for electronic engineering and electrical engineering (and associated disciplines) with its corporate office in New York City and its operations center in Piscataway, New Jersey. It was formed in 1963 from the amalgamation of the American Institute of Electrical Engineers and the Institute of Radio Engineers.