Russia-Taiwan: participation in the International Symposium on Sustainable Energy Development and Environmental Problems
November 10, 2016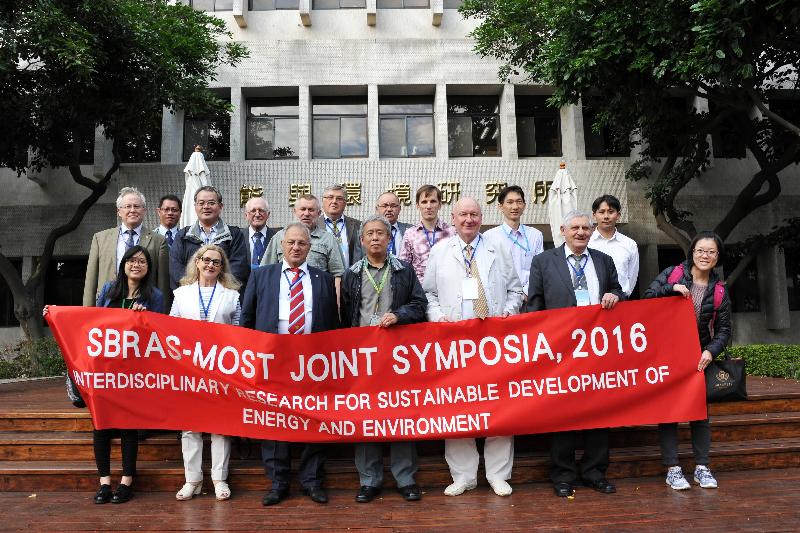 The Russia-Taiwan Symposium "Interdisciplinary Research for Sustainable Development of Energy and Environment" was held in Taipei (the Republic of China) on November 8-9, 2016. It was organized by the Siberian branch of the Russian Academy of Sciences and Ministry of Science and Technologies of the Republic of China. Delegation of the Siberian Branch consisted of representatives from research institutes from the cities of Novosibirsk, Krasnoyarsk and Irkutsk. Delegation from Irkutsk included leading experts in the field of energy development from Melentiev Energy Systems Institute, SB RAS: Corresponding member of RAS N.I. Voropai and Doctor of Technical Sciences B.G.Saneev. On the first day of the Symposium (November 8) the presentations were made by 20 participants: 10 speakers from the Siberian Branch of RAS and 10 - from the Ministry of Science and Technologies of Taiwan.
N.I. Voropai made the presentation Interdisciplinary problems of intelligent energy systems, and B.G Saneev spoke of Energy cooperation in Northeast Asia: Russian prospects, Role of renewable energy sources.
During their stay in Taipei the participants took part in the additional events and meetings with representatives of the scientific community of Taiwan. Both parties noted a high level of theoretical researches and practical developments in the field of distributed generation and the use of renewable energy sources. The symposium considered it expedient to develop the cooperation between the two countries to solve pressing problems of the innovation and technology development in the energy sectors of the two countries.
The parties agreed to hold the next symposium on sustainable energy development in 2017 in Irkutsk, on the basis of the Melentiev Energy Systems Institute SB RAS.