Northeast Asian countries agreed to set up a regional mechanism for multilateral energy cooperation in the region
September 07, 2017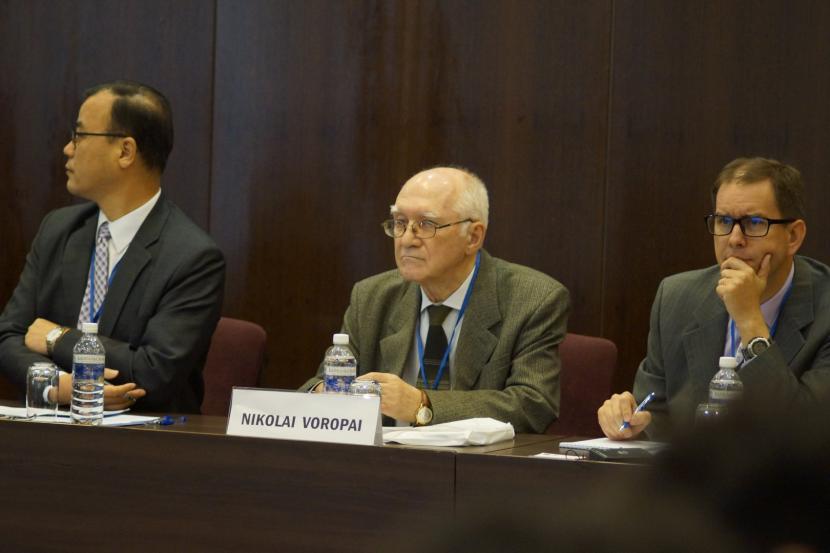 High-ranking officials and stakeholders taking part in the Joint Conference on Regional Power Interconnection in Northeast Asia (that was held in Irkutsk on August 29-30 2017) agreed to create a framework for the promotion of electric power cooperation and interaction in Northeast Asia. The Conference was organized by the UN Economic and Social Commission of Asia and Pacific (UN ESCAP), Melentiev Energy Systems Institute SB RAS, China Electricity Council (CEC), and Global Energy Interconnection Development and Cooperation Organization, under support of the Ministry of Energy of the Russian Federation.
The Joint Conference embraced several important events dedicated to different aspects of energy cooperation: ESCAP workshop Subregional Energy Connectivity, CEC 2nd NEA-RPIC Forum on power interconnection and cooperation in NEA (NEA RPIC), and ESI 10th Asian Energy Cooperation Conference.
Participants emphasized the increasing awareness of the power integration benefits over the past years. Consideration was given to such multilateral initiatives and projects as Asian Energy Ring and Gobitec project. 'The regional interstate power interconnection will reduce power cost, enhance reliability of power supply to consumers and make solving the environmental problems easier,' said President of ESI SB RAS, corresponding member of RAS, Nikolai Voropai.
The implementation of the multilateral power interconnection, however, requires a platform for dialog and cooperation. Therefore, the goal of the Conference was to discuss multilateral platforms to help the countries to draw up plans, determine common points of cooperation, and coordinate multifaceted integration processes.
Mr. An Hongguang, Deputy Secretary General of CEC, underscored the importance of "getting support from the governments of Northeast Asia, establishing a regular communication and dialogue mechanism, as well as strengthening research and cooperation on the institutional frameworks, laws, regulations, and standards of power sectors of different countries in the region" to reinforce power interconnection in Northeast Asia.
In October 2016, the Northeast Asia Regional Power Interconnection and Cooperation Forum (NEA RPIC) was formally launched in Beijing to promote information exchange and coordination of activities among stakeholders. The NEA-RPIC Forum will be convened once a year, regularly.
The 10th scientific "Asian Energy Cooperation" Conference was held in the framework of the Joint Conference, under support of the Russian Foundation of Basic Research. This conference has been held regularly by Melentiev Energy Systems Institute SB RAS since 1998. The speakers at the Conference included leading Russian and foreign experts.